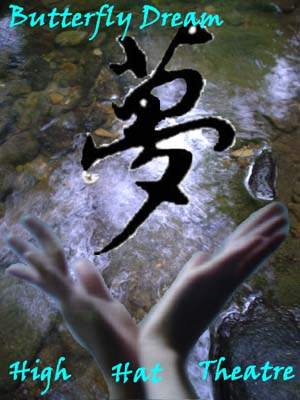 Butterfly Dream
(Performance and Workshops )
Butterfly Dream, our latest performance, is an exciting, uplifting piece that transforms public spaces with movement, atmospheric soundscapes and flowing colour. It combines mime, Chinese dance, procession and movement - and allows 30-40 young people to take part and perform with us. The final performance follows 2 days of workshops, in movement and headdress making.
On the banks of a swirling river, two mortals encounter the spirits that live there, and are led on a dreamlike and perilous journey. This is a tale of dreams and desires, and makes for a beautiful spectacle for streets, parks , squares or for indoors too.
Duration: 2 days workshops, 30-40 children (7-14 yrs), with 3 artists. 1 performance day, show is 40 minutes long, audience: adults and children over 5 yrs

To view more images of Butterfly Dream click here.