Workshops
High Hat Theatre can offer a wide range of exciting, lively workshops and residencies that give participants the chance to learn skills in both Movement and Making. We are always happy to discuss themes and ideas with the workshop hosts, and are flexible in adjusting the content and level to the group's needs and situation. For schools and colleges this might be the curriculum or special projects - for community, youth theatre or festival events we consider the group profile, setting and themes required.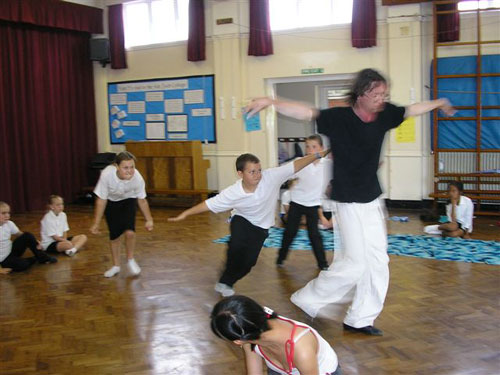 Performance Workshops
Our performances Earth Rising and Butterfly Dream are participatory, so have workshops as part of the project. Click on the images in the gallery for more details.
Parades and Processions
On-the-spot or pre-event workshops for processions and carnivals; these have taken place at many locations, most recently Medieval parades at ancient monuments for Sure Start and English Heritage. Includes: Mask Making - Pennants - Music - Procession Movement - Fantastic Creatures.
For all the family, communities or schools. 1 or more full days.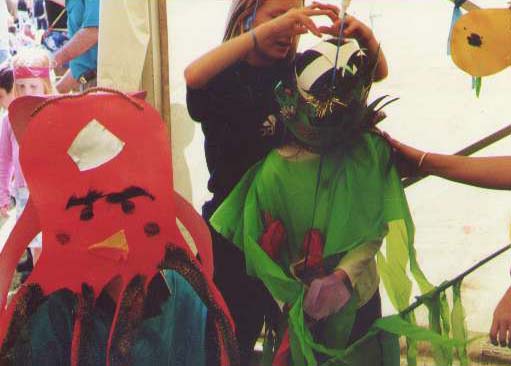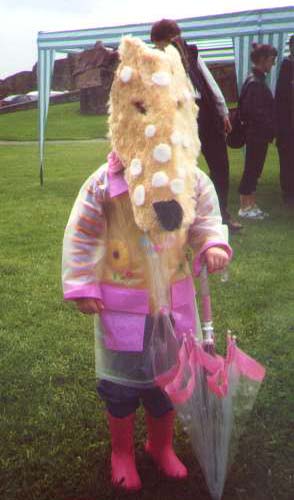 Outdoor Spectacle
Includes: Surprise Events for Street and Outdoors - Movement - Mime - Group Images - Dance/Theatre of Many Cultures - Mask Making - Animating Masks - Processions - Twirling - Characters - Interludes, Interventions and Sketches. Choosing from these options, the workshop participants devise pieces to take into the street, park etc to perform for the public. We have led projects in a host of different settings - we give strong support and guidance and encourage the group to produce their own unique work.
For all ages; especially middle, secondary schools and FE colleges. Duration 3-5 days.
Skipa-Vida! Myth and Magic
This workshop complements our exciting show based in Norse mythology, and explores myths through movement theatre. In our High Hat style the participants create images and symbols from myth, using mime and ritual theatre to create moods and transformations.
For schools - primary, middle and secondary. FE colleges. Half or full day.
Mime/Movement
Try your hand at some mime techniques creating illusions, stories, locations and characters through gesture and the whole body.
Ages 6 and above. One-off sessions, half-day, full day or more.
Fantastic Creatures
Animals real and imaginary are the theme of these enjoyable sessions, making masks of creatures and animating them, exploring their movement and behaviour. Fun sessions that fire the imagination and promote environmental awareness.
Ages 6 and above. Duration 1-3 days.
Click here to contact us for more information on any of the workshops and performances that we offer.