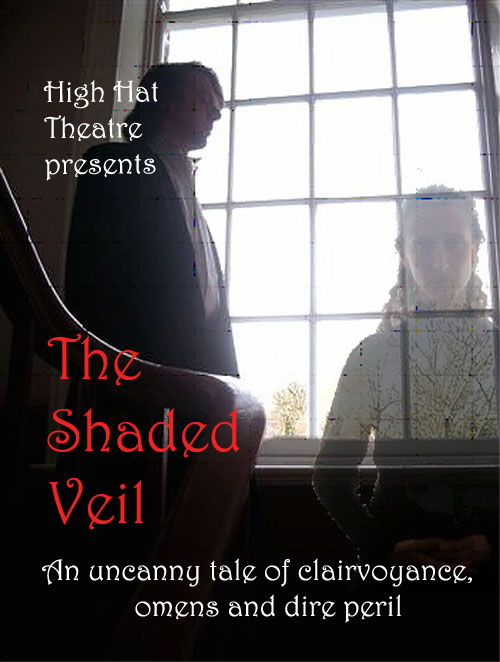 Beyond blood ties, beyond affections,
within the very flesh ~
A brother and sister, wracked by dreams and visions,
"blending two beams of one Eternity."
The Shaded Veil, our latest exciting show, is an uncanny, brooding tale of clairvoyance, omens and dire peril. Dramatic and passionate, it is filled with the atmosphere of the Victorian Gothic; where movement, music and vivid imagery are powerfully brought together in a journey of the mind made physical.

Suitable for adults and young people of 12 and over.
Shows include:
June 13th 2007 Rutherglen Town Hall, S Lanarkshire
October 4th and 5th 2007, at 8pm: The Carriageworks, Leeds
(more to be confirmed)
Contact:
John Lang Email John Lang
Telephone: +44 (0)1706 818077
For details of the workshop associated with The Shaded Veil, click on The Book of Horrors
Back to home page