Movement Mime and Performing Workshop
For young people and adults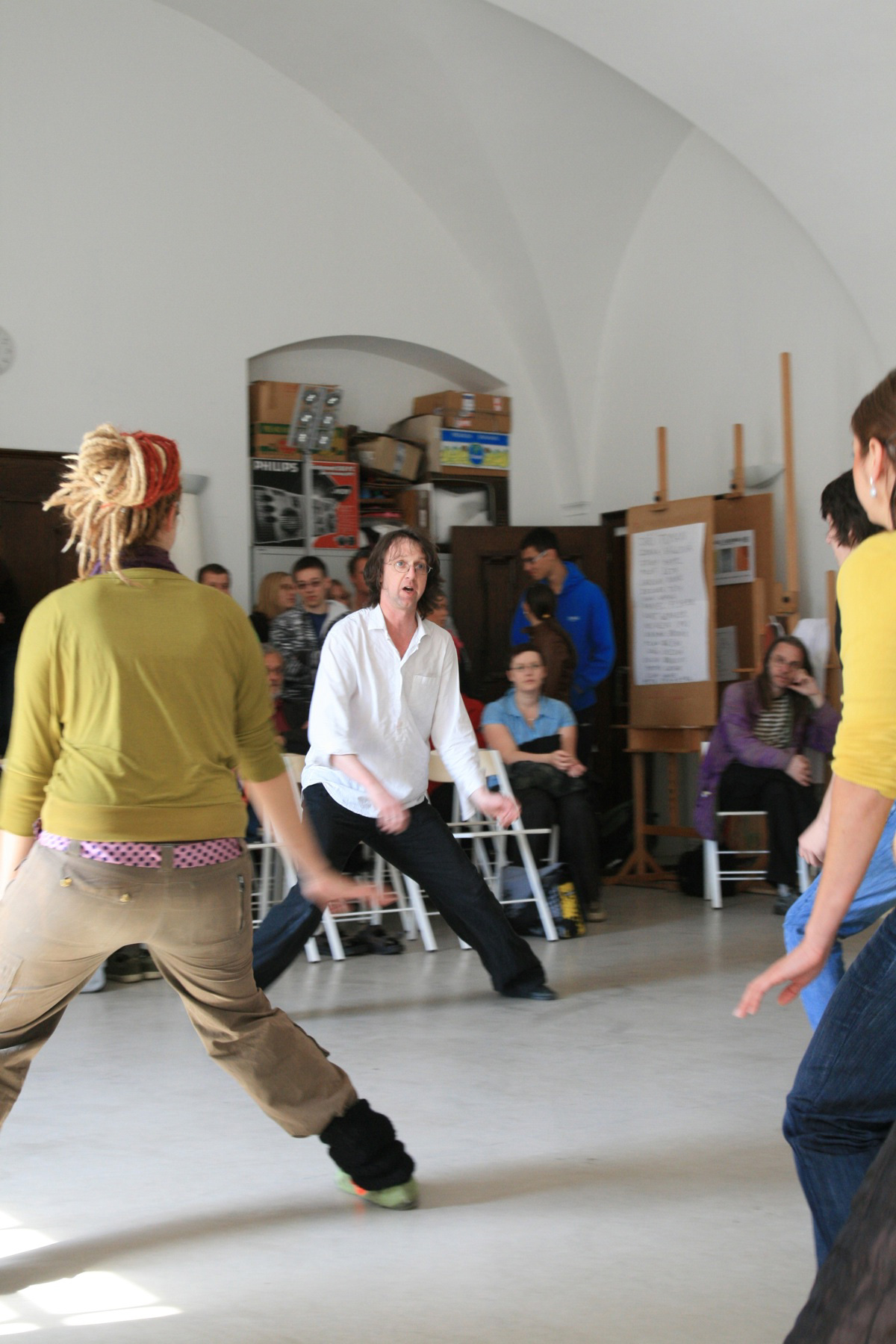 Can be for ages from 8-11, 12-16, 16-18, 18+
Duration: 1-3 days hrs negotiable
Places: 20 -25 max
Cost: negotiable depending hrs , days etc.
Just bring yourselves and comfortable clothing
and footwear suitable for movement.
John Lang presents an exciting movement workshop for young performers and non-performers, which allows them to use their imaginations and find images and actions through physical movement. The session is energising and will help young people to express themselves in other ways than words – that is through gesture, face, body language and free movement. John draws on his skills in mime, street and theatre styles from many cultures, but there will be plenty of free space for the group to make their own discoveries and inventions in improvised scenes. Both to create performances and as self-discovery, this is an exciting chance to learn new skills, meet new people and have an enjoyable and creative experience.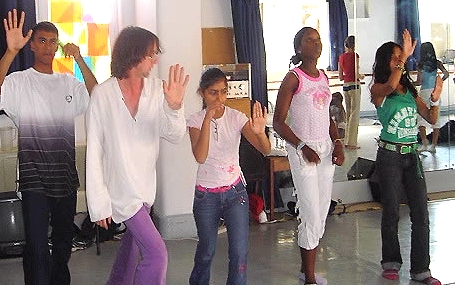 John Lang
John is director of High Hat Theatre, a movement theatre company from the UK that creates exciting shows both indoors and outdoors. He is an experienced performer, director and qualified teacher and for more than 15 years he has led workshop residencies and taught across the UK and internationally. John trained in mime in the Czech Republic, going on to tour his performances, and has since had training in Indonesian martial art/dance and Indian classical dance.
More on workshops here
Click here to contact us for more information on any of the workshops and performances that we offer.